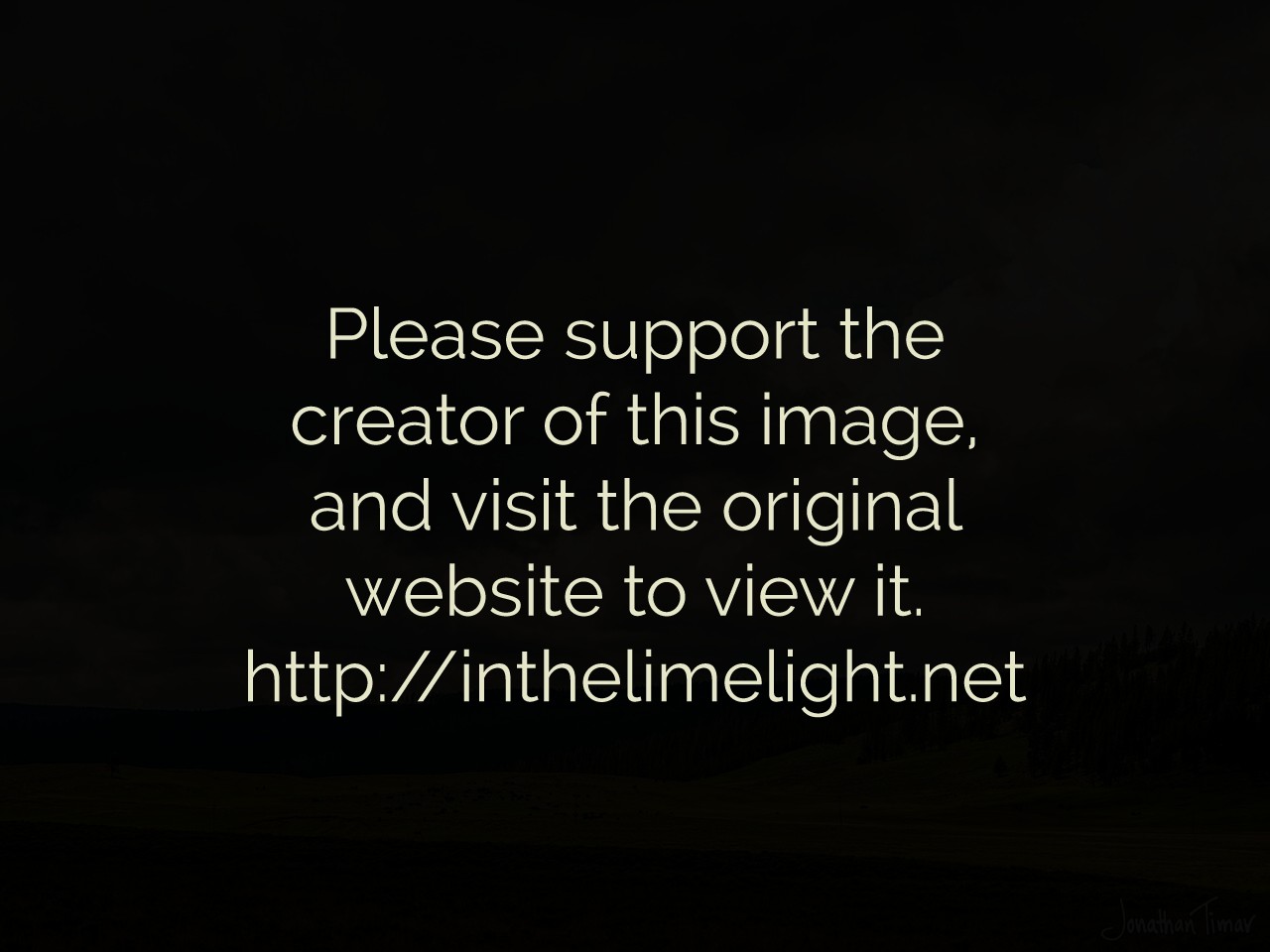 Our second visit to Yellowstone National Park was, unfortunately, much like the first: a bit rushed, and short because there was absolutely no chance of finding a camping spot.
It's just such a ridiculously popular place, and for obvious reasons.
This time, we had been pursued by a crazy rain storm ever since leaving the Grand Canyon.
The day before this photo was taken, we spent the night in a "secret" free campground between Grand Teton and Yellowstone. Access was a short drive down a narrow gravel road (which, surprisingly, actually went somewhere, but I can't remember where) and then down a fairly sketchy pothole and puddle filled driveway (did I mention the storm?). I was afraid for our poor van and its low clearance, but we made it. Of course, once we arrived, it was full.