The last time I visited Mexico was back in 2009. It's hard to believe that was five years ago already. My dad had an extra ticket to his company convention and I was lucky enough to go along free of charge. I had an all expenses paid taste of the good life, and I was hooked.
This time around I went with my fiancée to celebrate (or, more accurately, soften the blow) of my upcoming 30th birthday. We spent more hours than I can count researching this trip in order to make sure we had the best experience possible for the money. Ultimately we decided to limit our search to only five-star resorts for a couple of reasons, the first being that I was worried that having stayed at five-stars in the past I would be disappointed with anything less, and the second being that Rachelle had never been on this type of trip before and I wanted her first resort experience to be memorable for all the right reasons.
So we searched and searched for the best possible deal we could find, not just in Mexico but also in Cuba, Jamaica and the Dominican Republic, and ultimately settled on the Moon Palace resort in Cancun. Not only did we get an excellent value for our money, it turned out to be the best resort I have stayed at.
We were packed and ready to go the night before our early flight out of Vancouver. Our two kitties offered their help and attempted to stow away. I can't say I blame them, they really missed out. Just before heading to bed I set my alarm for an ungodly hour and reminded Rachelle to set hers, making a joke about how we "don't want to do like in Home Alone", referring to how in the movie the power goes out and they both sleep in and nearly miss their flight.
Well luckily these days we use our smartphones to wake us up and aren't reliant on clock radios plugged into the wall. Nevertheless I must be psychic because we woke up to a completely dark house and had to get ready by candlelight (which was an extra challenge given that we have two kittens who had never seen candles before) and then lug our suitcases down four flights of stairs. Elevators should all have backup power, I tell ya!
Despite our interesting start to the day we made it to the Airport with plenty of time to spare, but not quite early enough to get seated together on a packed flight. Oh well, at least my seatmate was of normal size and my worst fear did not materialize. I tried to nap but without success so I ended up watching two pretty decent movies during the flight. I have to say, Air Transat is a pretty great airline. As a tall man I had plenty of leg room, and they even serve a free in-flight meal and a complimentary glass of wine. It's not a great meal, but as I understand it they are the only airline left in Canada that still serves a free meal at all.
We arrived in Cancun without a hitch, and breezed right through Mexican customs, which was a pleasant change from our last trip to Hawaii (cough, TSA, cough). We found our transport to the hotel without too much trouble but despite my best intentions to hang on to my own luggage a porter managed to scoop it up and take it to the bus for me, so I was then obliged to tip him. The driver was well prepared with a cooler full of Corona on board but having avoided using the bathroom for the entire flight it was the last thing I wanted. There would be plenty of time for that later on anyway…
Keep In Touch
Get the latest posts by email, plus exclusive content, offers, and free stuff just for subscribers.
Okay so how about the resort itself? Well I will tell you one thing, it's massive! It's actually divided into three separate sections each with its own lobby. But when you're checked into one, you're checked into all three, and transport is provided between them if you don't feel like walking.
I won't bore you will too many nitty-gritty details about the resort except to say that it was beautiful, our room was beautiful, and the level of service and genuine warmth and welcoming from the staff was superb. I've stayed at a couple of other very nice resorts in the past, but I've never had someone carry my plate to the table for me after filling it at the buffet. Speaking of the buffets, they were all excellent, but some of the al la carte restaurants were truly special, the Brazilian steakhouse comes to mind. If you've ever thought having four kinds of steak, chicken, and even bacon served to you at your table off a "sword" would be a great thing, I can tell you that it is.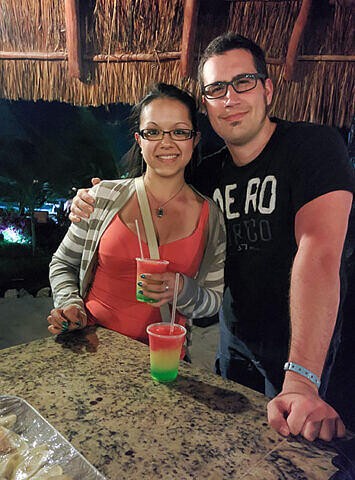 With more than a dozen restaurants, more bars than I could count, daily and nightly entertainment, and an on-site nightclub that puts most of the "real" clubs in Vancouver to shame, we were never lacking for something to do, even late at night. Nevertheless it would be a shame to visit Mexico and not see its "real" side, so we did leave the resort a couple of times, the most memorable being a day trip to the Mayan ruins of Chichén Itzá.
By far though my favourite moments were those Rachelle and I spent at the outdoor "Swing Bar" with our favourite staff member on the resort, Emilio. Emilio truly went above and beyond to make us feel special and would after the first evening would warmly great me with a fist-bump and a handshake each time he saw me. Often I would shortly find a drink or two in front of me without even having to ask.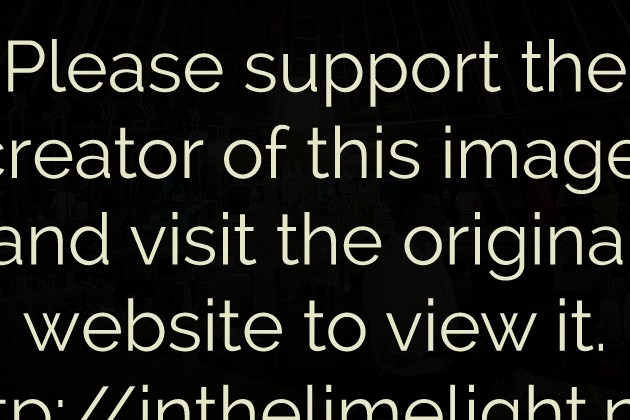 It's quite the contrast to the arrogant, mostly rude (but no doubt much better paid) bartenders that are typical of Vancouver who make you wait and wait, especially if you're a man and don't have cleavage to display. I have grown to really dislike going out in Vancouver, being in Mexico let's me recapture the fun of it.
But all good things must come to an end, and so it was with Mexico. We regretfully returned to the grey gloom of Vancouver, and to a house that had been taken over by a pair of very bad kitties (Grandma obviously let them get away with a lot while she was in charge).
Until next time, Mexico, we'll miss you!