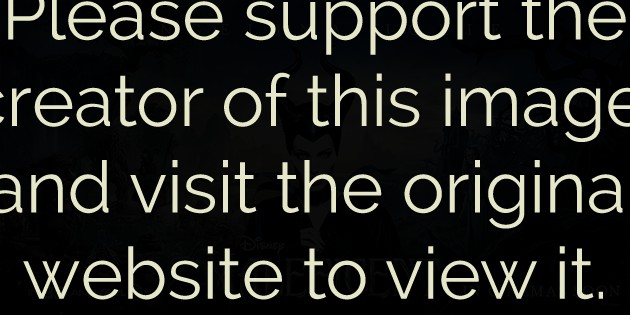 Warning: This review spoils the story but you should read it anyway because I'm certain it's more interesting than the actual movie. So there.
"Will you ever be able to enjoy anything again," asked Rachelle, as we rode the train home after seeing Maleficent.
"What do you mean?"
"Will you ever be able to take off your political glasses and just enjoy something?"
The answer is no. No I won't. Not if it's a steaming turd like this movie anyway.
Maleficent opens up with a voiceover that asks us how well we know the story of Sleeping Beauty. Well unfortunately for me, I know it pretty damn well, which is just one of the many reasons it was impossible to enjoy this awful movie. In fact, I was a big fan of Sleeping Beauty as a child. It's hard to say whether it or The Sword in the Stone was my favourite, but both were pretty high up there and both feature evil witches who turn themselves into dragons. Coincidence? Yeah, Probably.
From there we are launched into a back story in which we see Maleficent as a young child. She's horribly creepy looking what with those massive horns on her head and all, and her name just screams "I am evil", but nevertheless Maleficent is a good, kind little fairy who magically mends broken tree branches and each day cheerfully greets all the strange creatures of her realm.
One day a nasty little boy named Stefan is caught stealing a worthless pebble or something from the Land of the Moors and he's detained by the Ents that are in this movie for some reason. They turn him over to Maleficent who makes him give it back and then, in a completely natural and in no way forced plot point, they fall in love. But it was not to be (and in case that wasn't obvious we are treated to the narrator telling us so) and Stefan moves on to other things, and just kind of stops calling. Bastard.
So a few years go by and the king of the human kingdom decides to invade the Moors for no good reason whatsoever except that he's an old white male and therefore corrupt and power-hungry and privileged and entitled and stuff. The invasion fails miserably after Maleficent rounds up the Ents again and drives off the king and his army. Oh yeah, and Maleficent mortally injures the king. So the king is dying now but not so fast that he doesn't have time to wait around for one of his loyal knights or something to hunt down Maleficent and kill her. If they do he will name them as his successor! And who should be up to the task but Stefan, who has without explanation gone from orphan farm boy to servant of the king. Just go with it.
Stefan, played by some actor I don't care about who probably didn't read the script before signing the contract, sets out into the Moors to track down his former one true love, Maleficent, and murder her so he can become king. That's it. That's the only motivation he's given. But hey, he's a man, and men are pigs.
Once he finds her, he pretends he's sorry for being an asshole and then proceeds to slip her a medieval roofy while they talk of memories past, and then he date rapes her. Except this is a Disney movie so he doesn't actually rape her, he just symbolically rapes her by cutting off her wings after at the last-minute being unable to go through with his plan to murder her in cold blood. Again, he isn't given any real motivation for doing this except for the fact that he's a man, and as we all know men are power-hungry, rapey bastards. Who love raping. A lot.
Naturally Maleficent is pretty upset when she wakes up and finds out that the evil bastard Stefan betrayed her, and she quite understandably vows vengeance.